If you are a start-up organisation and need to run your business with some long strides then running your own start-up is no small feat. There are a zillion things that need core attentions. Every day, there are new brands that are being launched and they are striving to keep pace with the dynamic customer behaviour.
Therefore, the competition is not just with one another but with the tons of marketing campaigns which keep on inundating the consumers day by day. You need to plan your Digital Marketing Strategy in order to survive in this tough digital competition. Marketing is all about how you connect with your audience in the right place and at the correct time. According to a research, people spend twice as much time online as they used to spend 10 years ago. That's why the start-ups need to meet their customers where they are spending much time: online.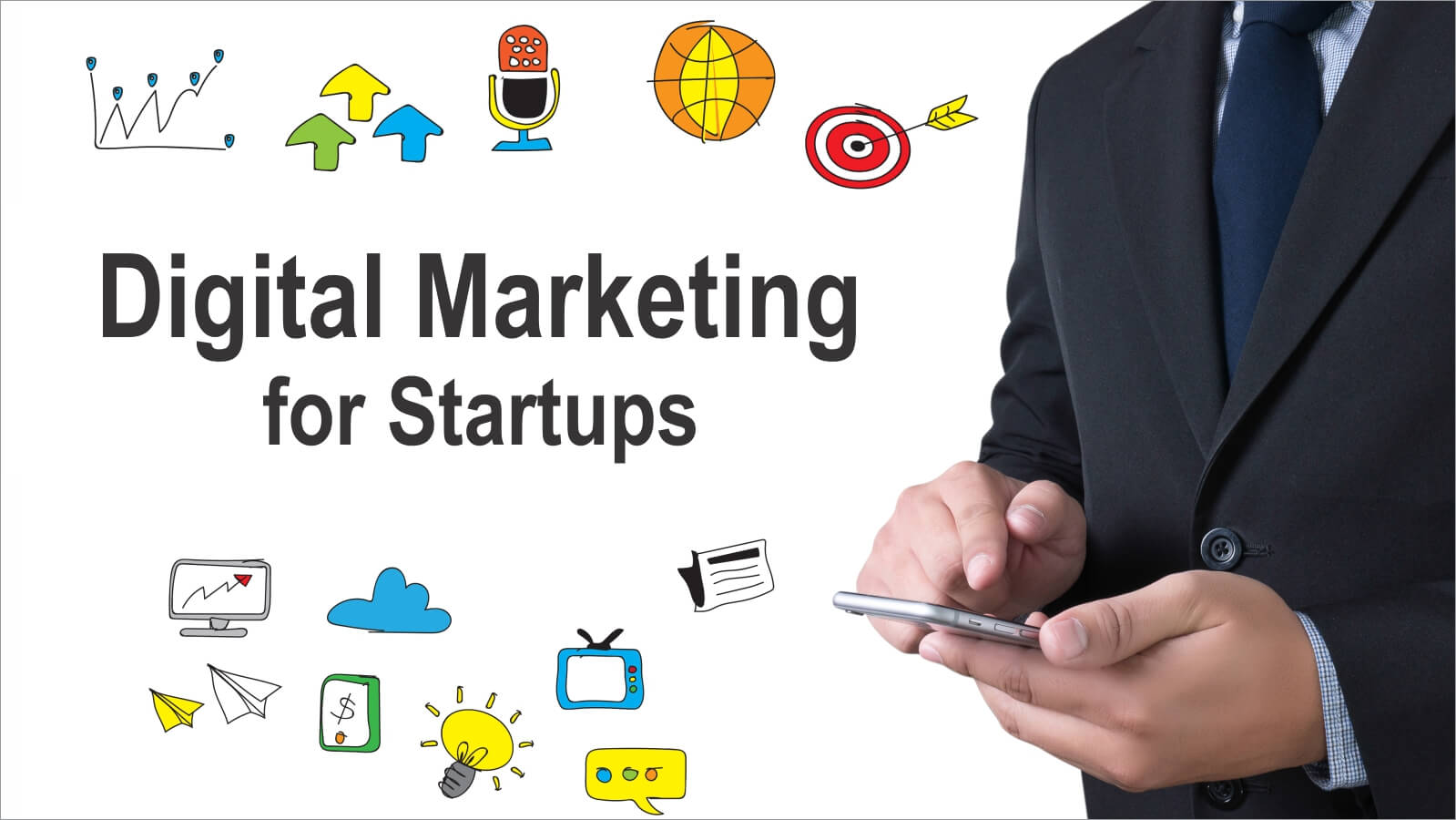 Most of the start-ups have adopted digital marketing but not all have their digital weapons equally effective. There are 4 prominent digital marketing strategies that help start-ups boost their business and at the same time, explain the benefits. Take a look:
Email Marketing
According to a survey which was conducted by DMA (Demand Metric and the Data Marketing Association), Email Marketing had an impressive ROI (Return on Investment) of 120%. This rate was 3 times higher than the other marketing channels that included paid searches, direct mailing, and social media. What start-up, on Earth, wouldn't want this much ROI on Email Marketing? The best part of the Email Marketing is that you don't need to break your bank account to run an email campaign successfully. Though Email Marketing is very effective if gets harnessed in a right manner and the start-up which has learned to use it well would definitely get its benefits.
Social Media Marketing
The E-commerce businesses enjoy the greatest benefit of Digital Marketing. If you are a start-up and running your own E-commerce business then you must know the profound E-commerce Digital Marketing tactics. According to a Social Media Examiner's report, 90% of start-ups have confirmed that Social Media Marketing has augmented their exposure in the market. Creating a winning digital marketing blueprint is a tricky thing to achieve but with the right social media marketing, you can pull it off in a better way.
Google AdWords
Google AdWords which is also addressed as "Pay-Per-Click" Marketing is a method by which start-ups can generate traffic to their websites. This is a compelling tool that can generate sales-ready leads. The whole crux is, no start-up should ignore "Pay-Per-Click" Marketing.
Search Engine Optimization (SEO)
The very first rule of the Business Startup Marketing is that never limit your services or products to yourself only. There are hundreds of websites in your niche. So, when the potential customers search on Google with some keywords then how can your business portfolio come on the top? This is where the role of SEO materializes. SEO builds a great trust besides increasing traffic to your website. The bottom line: SEO is a must for every start-up in order to leave a reputable impression on the visitors. Just be sure, you are following the best SEO practices for your organization.
If you are an early stage start-up then you should know very well, how Digital Technology in Marketing plays an imperative role in increasing demands for your services/products as brand building always go hand in hand and the first impression is the last one. Right?