There are several myths about affiliate marketing that keeps on making rounds on the internet. Many people claim to have good returns on their affiliate marketing ventures while others are still hesitating from investing in it due to some myths that are believed to be true by and large. In this post, we will debunk those myths one by one.
Myth #1 – Affiliate Marketing is Very Easy to Start
If you believe in the above statement, here's a mind-boggling fact for you, only about 3% of people engaged in affiliate marketing are making sales. Rest are just trying to figure out what's wrong with their marketing strategies and plans, that is preventing them from achieving success. Affiliate marketing is not just about getting links from big e-stores like Amazon and eBay and posting them on various social networking websites. To make good money out of it, you need to understand the process of affiliate marketing thoroughly and then make sincere efforts.
In these busy times, compelling online buyers to visit your website is a daunting task. The process of affiliate marketing starts with identifying the target audience and having a sound understanding of them. The next step would be set up an affiliate marketing site and then you have to start your marketing efforts. All this require in-depth knowledge, for which it's always recommended to consult an experienced affiliate marketing company.
Myth #2 – Affiliate Marketing Offers Quick Results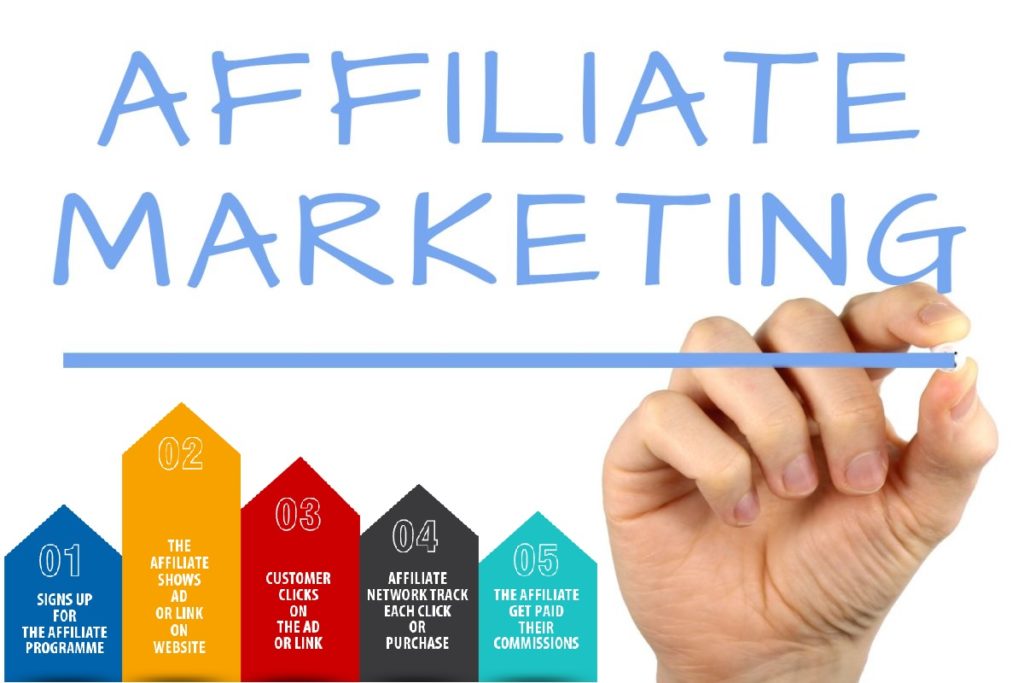 If you are looking for an opportunity that offers quick returns, affiliate marketing is just not the thing. It takes years to establish an affiliate marketing business as the income starts to generate after your audience begins to believe you and that supposes to happen after you spend a considerable amount of time on generating high-quality content.
Myth #3 – Launching More Sites Guarantees More Business
A high number of website for almost the same target audience means a heavy requirement of content and a big staff to manage. Investing too much in affiliate marketing doesn't guarantee higher revenue. Maintaining just a single website is better than running multiple websites and then messing things up. Build just one impressive website and keep it updated with good quality, relevant content.
Myth #4 – Affiliate Marketing Necessarily Requires a Website
It's a fact that most affiliate marketers have a blog or some other sort of website but it doesn't mean that it's a compulsion. If you want to start it without making a website, you can begin with social media accounts. Social networking websites like Facebook and LinkedIn have emerged as good options to reach thousands of thousands of people in no time. Creating accounts on these sites rather than having your own website can save you from heavy initial investments.
Myth #5 – High Volume of Traffic Translates into High Revenue
The success of an affiliate marketing company lies in getting only relevant traffic. A large number of people visiting your website don't matter if they don't make any purchases. Rather, a small but relevant audience can give you a fair amount of business. The prime thing that makes an affiliate program successful is conversion, not the amount of traffic it gets. So, businesses should focus only on traffic that offers a good conversion rate.
Myth #6 – You Don't Need to Learn Affiliate Marketing
You can't think about earning money without having a clear idea about what affiliate marketing is and how it works. Though it's not rocket science to comprehend affiliate marketing, but certainly you need to spend some time observing how it functions. Let's have a look at some of the most important things you require to learn:-
1. What types of affiliate programs suit what types of products or services?
2. What your target audience expects from the products or services being offered?
3. How to avoid spamming while promoting offers?
4. How to make people visit your websites or social media pages?
5. What are the ways that help in building good relations with customers?
Myth #7 – Affiliate Marketing is Losing Its Effectiveness
That's not true at all! Considering the present scenario, affiliate marketing is going to stay for long. Many believe that it's not more than a backlink building practice and now when Google doesn't take backlinks as the sole factor while evaluating a website, affiliate marketing is bound to go extinct soon. But there are many companies which are still getting very handsome returns on their investments in the said marketing practice.